What Is quilling?

Quilling is an ancient art form involving the curling, twirling, folding and
gluing of thin strips of paper into magically intricate shapes. It calls for
patience. Lots of patience. And lots and lots of glue. And sparkles... Sparkles are good.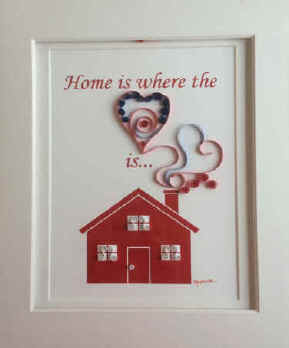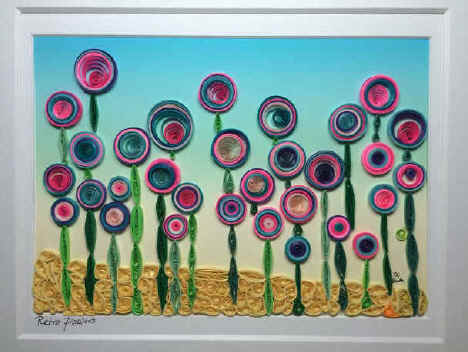 Now Order Original Hand Quilled Pieces

Each quilling work is a one of a kind, hand made, mixed media piece, created
using watercolor, perhaps pen and ink, and quilling. Images of quilled pieces can be ordered in
the form of a note card, or other printed media ... or as an original , 3-D piece,
double matted in quality white mats, hand-crafted by Deb Booth .
Your order will come shipped to you in a sturdy, clear plastic box. (Note: Not framed.)
Tiny Dancers
The Tiny Dancer series is a whimsical look at movement and
dance, and the dancers who make it come to life.
Tiny dancers 3-D pieces can be happily customized, with many different poses from
which to chose, in addition to colors that you choose, to make your
heart sing. Pricing for Custom Tiny Dancers:
8 x10 finished size: start at $75
11x14 finished size, start at $100
Shipping and postage additional. Prices for other custom original quilling art will
be discussed prior to undertaking creation of the piece.
~~~~~~~~~~~~~~~~
TThe first, original 'Tiny Dancers' by Deb Booth




Your World ...
In A Different Light

Order quality printed
products with your
choice of images




Secure Payments by Pay Pal
-all major credit cards accepted-
-no PayPal account required-
Free Shipping


All rights reserved by
Deb Booth © 2004 - 2016


Home | About | All Galleries | Notecards| Bookmarks |Canvas Prints | Quilling Art | All Products | Facebook | Contact